Equine Wellness Programs
The New England Equine Wellness Program is designed to eliminate the guesswork of knowing when to schedule routine vaccinations, de-worming and dental care. It provides stress-free scheduling for the complete wellness program and gives peace of mind, knowing that your horse has the best preventative healthcare possible at an affordable price.

Preventative care twice a year
Our office will contact you twice a year to schedule an appointment that is convenient for you. A member of our veterinary team will then visit your barn and examine and vaccinate your horse in the spring and fall each year. In addition to a complete physical examination and necessary vaccines included in the program, each horse will have a fecal floatation analyzed for parasites and you will receive results within 24 hours. Once results are interpreted we will organize a de-worming protocol that is specific for each horse. Routine laboratory tests (CBC, chemistry panel, and fibrinogen levels) will also be analyzed same day and results are interpreted with recommendations given within 24 hours.
Competitive pricing, plus discounts & additional benefits


$500 Colic Benefit Program
In the unfortunate event that your horse needs to undergo colic surgery at our facility, New England Equine Medical & Surgical Center will contribute $500 towards the final invoice for any horse enrolled in the program during active participation!

Discounts are available on additional fecal floatations, vaccines, and VIT E and selenium supplements while enrolled in the program if performed on the day of the Wellness exam farm visits.

Multiple horse discount
Additionally, if one owner has three or more horses enrolled in the program, a discount will be taken from the farm calls twice a year!

De-worming included
All services provided are considered routine. If your horse requires additional or more advanced exams or procedures during the appointment, additional charges will apply. Within each individual program, de-wormer is given up to 4 times a year based on the results of the exam.

De-worming Protocol
The de-worming protocol is based on results of fecal floatation. We recommend replacing the moxidectin dewormer with a fenbendazole protocol (Panacur Power Pack) for horses that have had colic episodes or other gastrointestinal disturbances. For Wellness Program members Panacur Power Pack is available at a discounted price.

Call us at (603) 749-9112!
Download an Enrollment Form here.
Renewals:
This program is automatically renewed in January each year. You may enroll at any time throughout the year and the price will be adjusted based on the date of enrollment and services needed.
Refunds:
Pro-rated refunds will be made in the event of the sale or death of a horse. The program may also be transferred to the new owner if the horse stays in our practice area. Cash refunds will only be made if your account with us is current.
Farm Call fees are not included, but a discount will be applied to owners with three or more horses enrolled in the program.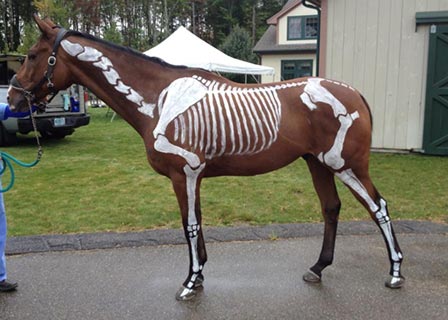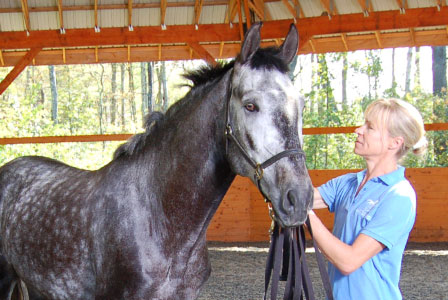 Our Wellness Programs for your horses:
Adult Pleasure

Spring
Fall
Wellness Exam
Wellness Exam
Fecal Float
Fecal Float
Dewormers (1-2)
Dewormers (1-2)
Oral Exam/Teeth Float with sedation
Oral Exam
Nutritional Consultation
Sheath/Udder cleaning
Sheath/Udder Cleaning
if needed
Electronic Coggins
Routine Core vaccines
Routine Core vaccines
Flu/Rhino Vaccine
CBC/Biochemistry/ Fibrinogen (routine bloodwork)

Your price: $691 -that's $119 total savings.
Adult Performance

Spring
Fall
Wellness Exam
Wellness Exam
Soundness exam
Fecal float
Fecal Float
Dewormers (1-2)
Dewormers (1-2)
Oral Exam/Teeth float with sedation
Oral Exam
Nutritional Consult
Sheath/Udder cleaning
Sheath/Udder Cleaning
if needed
Routine Core Vaccines
Routine Core Vaccines
Flu/Rhino Vaccine
CBC/ Biochemistry/ Fibrinogen (routine bloodwork) & Vitamin E and Selenium test
Electronic Coggins
Discount farrier radiographs

Your price: $840 - that's over $140 total savings
Geriatric

Spring
Fall
Wellness Exam
Wellness Exam
Fecal Float
Fecal Float
Oral Exam/ Tooth Float with sedation
Oral Exam/ Tooth Float
if needed
Nutritional Consult
Sheath/Udder cleaning
Sheath/Udder Cleaning
if needed
CBC/Biochemistry/ Fibrinogen (routine bloodwork)
Geriatric blood panel (ACTH, Insulin levels)
Core Routine Vaccines
Core Routine Vaccines
Electronic Coggins
De-worming (1-2)
De-wormers (1-2)

Your price: $735 - that's more than $125 total savings